Crews 2022
Tanat Upatising & Paul Merry
Tanat Upatising from Thailand, paraplegic T6-T7, started sailing since 2021 in S/V 14 with Disabled Sailing Thailand Phuket Chapter and love it.
Paul Merry, born in London Uk, now living in Phuket Thailand. First introduced to sailing aged 3 in his parents boat on the East Coast of England. Owned and raced a number of dinghies including a Mirror, OK, Contender and Flying Dutchman. Extensive offshore racing in a number of yachts in both RORc and EAORA series. Current boat is a Hanse 415 monohull in which he has cruised SE Asia extensively and raced in a number of local regattas. First joined Disabled Sailing Thailand in January 2021.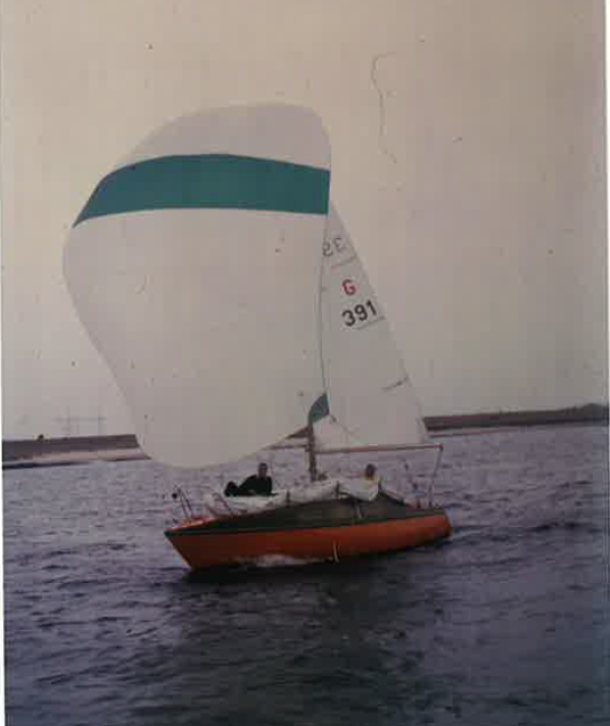 Manfred & Jan Böttcher
Manfred Böttcher 87 year's helmsman. Started sailing after the world war 2nd; Pirat 23 sail number Abeking & Rasmussen. 1970 Change to Offshore LISTANG quarter ton cup; 9 m length – 2,5 m width.
Year 2022 Pfingsten helmsman of KÜHNEZUG Goldkatze photo start Cuxhaven to Helgoland.
Jan Böttcher 48 year's;  Boss of KÜHNEZUG. Started at age of middle school to handle jib and spinnaker, than FLEXI and now latest new FLEXI J/class 3. Kieler Woche.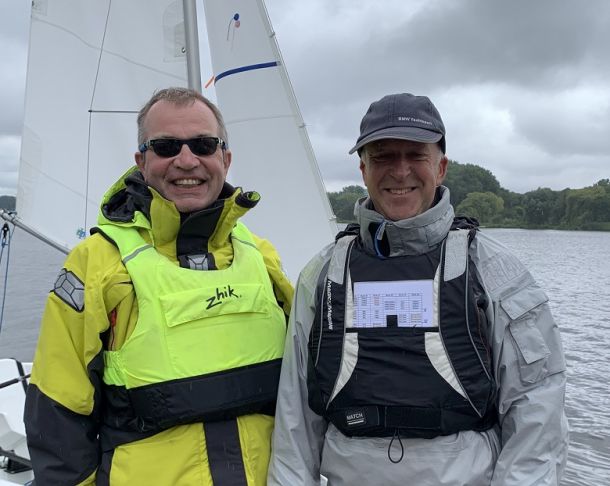 Stephan Pahs & Jörn Schmitt
Stephan Pahs and Jörn Schmitt and Inclusive Sailing have been at SCM since 1949. Our team name "Don't Sink Twice" is just supposed to be fun (for all the younger ones: an allusion to the Dylan song "Don't think twice – it's all right"). We have and want to have fun while sailing.
Sailing together has connected us both for a number of years, both on our home area, Lake Aasee, but mostly when cruising on the North Sea and Baltic Sea.
In 2021 we took part in the Inclusion World Championship in Hamburg at the NRV for the first time – a great event! Jörn is an experienced participant in various (single-handed) long-distance regattas (several times Silverrudder with X79), Stephan has been a single-handed sailor for 61 years and often took part in Disabled Sailing regattas in Germany and the Netherlands in the 1990s and 2000s (e.g. KiWo Kiel Handicap 11:Metre One Design, ODSC winner).
Now we are looking forward to an Inclusion World Championship for Sailing 2022 in Rostock!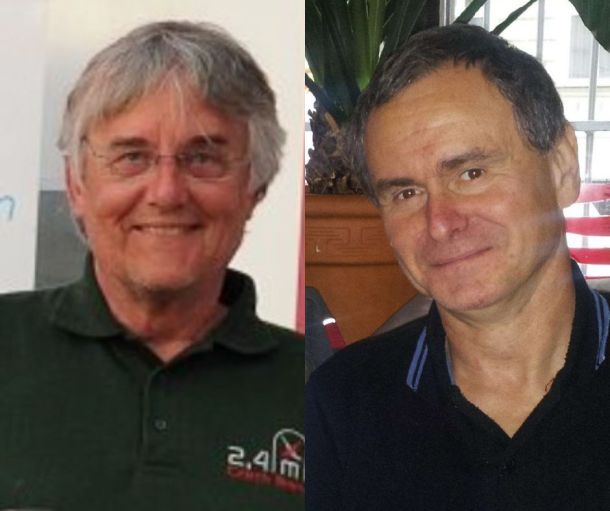 Team SADIMELI – Alexander & Jan
Alexander Sadilek – helmsman – 67 years. Active competitor in the 2.4mR class since 2003, participant in many world championships, multiple Czech champion, nominated for the 2004 Paralympics. Participant in many World Championships, participant in EUROSAF regatta´s, Vice-President of the International 2.4mR Class Association. Since 1971 competitor in Pirate, Vaurien, Star classes, then until 2002 active in Europe class, multiple participation in World Championships and World Masters Championships (founder of Europe- Veteran-Masters regatta since 1988), participation in offshore regattas, holder of International Certificate of Competence Yacht-Master. Member of the Mácha Lake Yacht Club.
Jan Melika – crew member – 60 years. Active in 2.4 mR class since 2017, participant of EUROSAF regatta´s, international Championships in Austria, Germany. Participation in the World Championship in Hansa Liberty class in Sicily 2021- 8th place. In junior age in Europe, later Flying Dutchman classes. Member of the yacht club CERE – Prague
Felix Schnor & Heiko Martens
Felix Schnor, born 08.04.1975
Sailed Opti, Robinson, Lazar, 420s, youth hiking cutters and thick ships since he was 8 years old, just for fun, until his MS prevented him from doing so when he was about 30!
The acquisition of an S\V 14 by the Hamburg Sailing Association made him rediscover sailing!
Felix sails with foreman Heiko Martens, born on May 18th, 1970 in Hamburg. Sails since 76 to 83 Opti then Ok dinghy.
After a long break, Felix has been at the kangaroo regatta on the Alster since autumn 2021.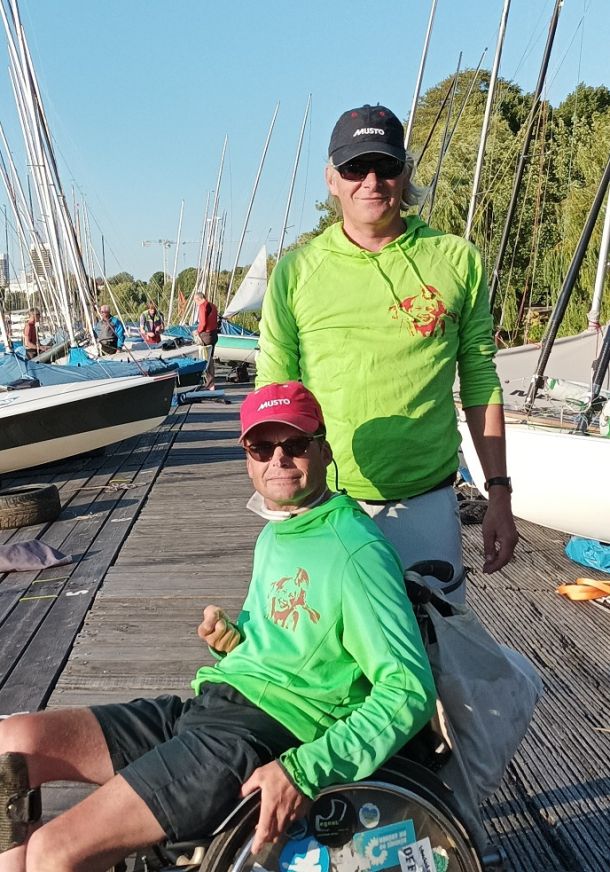 Team Pipi Lotta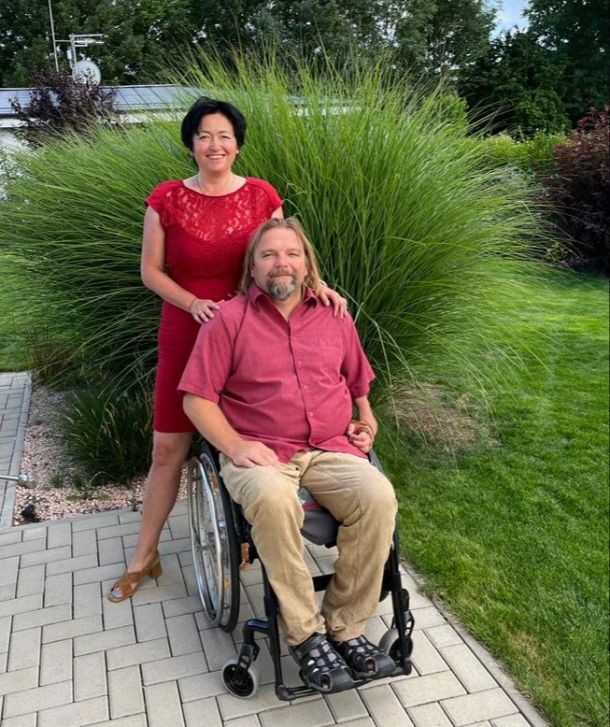 Team Hezky česky
Daniel is well known in the sailing community. During his sailing career, he has been very active and successful on czech and world regattas, last year he finished just behind the podium on the World 2.4mR championship. Daniel is also the only one czech sailor who was sailing on paralympics! In Rostock he will sail with Iwona who is training the disabled sailors and kids in different classes.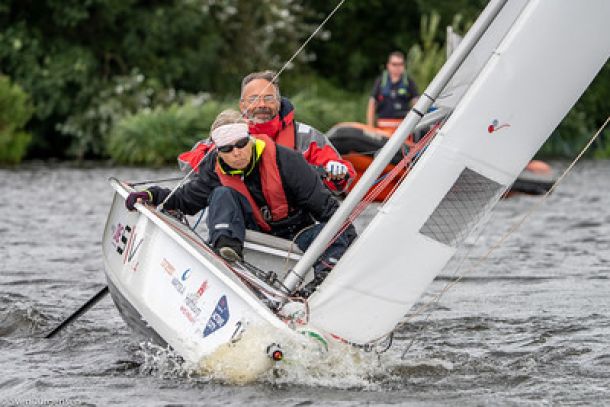 Team WindSpiel
Team WindSpiel – that's Heike and Alfred. Both had come to water sports about half a century ago through school canoeing in the youth department of the same Bremen canoe club, soon they also started with competitive sports and were later appointed to the national canoe team. Then they were successful in windsurfing, Alfred achieved third place as the best World Championship placement, Heike even became European Champion and two-time World Champion. Already during their studies they sailed on traditional ships, dinghies and sailing yachts, later also in regattas on boats such as IC, 14 Footer, World Championship participation on Farr 40, etc.
Alfred was one of the helmsmen who took the 20 m schooner yacht Esprit to second place in the The offshore regatta "Rund Skagen". With Uwe Wenzel on Cala Ventinove, Heike was 3rd in the ORC-EM. Disguised as St. Nicholas, Heike was the first woman to take part in the traditional LYC ice ass regatta, which at the time was only reserved for men. In the club, both volunteered for years in youth work, for which the NSV was honored as Club of the Year.
Because of Alfred's MS disability, they only sail a little on the Melges 24 "WindSpiel" and "for recreation" (this means the therapeutically valuable complex stimulation of body perception, sense of balance and movement coordination, and, above all, the associated increase in joie de vivre) . After illness and accidents had slowed them down for a long time, inclusive sport is now opening up new opportunities. In 2021 they started with inclusion sailing: 3rd place at the HHC and for Heike Gercken with Lillemor Köper at the Helga Cup 1st place.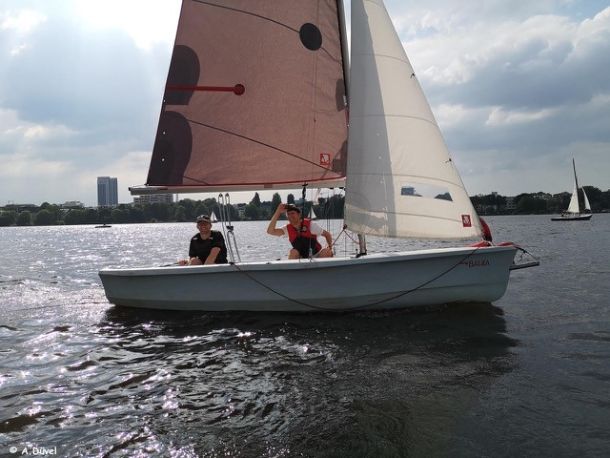 Team Alexander and Leon Tyssen
Alexander and Leon Tyssen are two brothers from Blomberg, Lippe in North Rhine Westphalia.
Alexander is the older brother, born 1992 with a visual impairment. While he has always been interested in water sports (Kayaking, wind surfing, swimming), he only got into sailing sports through his brother 1 ½ years ago.
Leon is born in 1995 and a sailor since 2009. He started in the Optimist, spent a lot of time on the 420er, followed by various other boat classes.
Since early 2021, Alexander and Leon are part of the larger Bat Sailing Team "Gelebte Inklusion auf der Regattabahn", a German Regatta team competing in the standard J70 class on various regattas including the Kieler Woche or individual events of the 2nd German Segelbundesliga on behalf of the FC St Pauli.
We're entering the Inclusion World Championship for the Bat Sailing Team, part of the NRV and the FC St Pauli.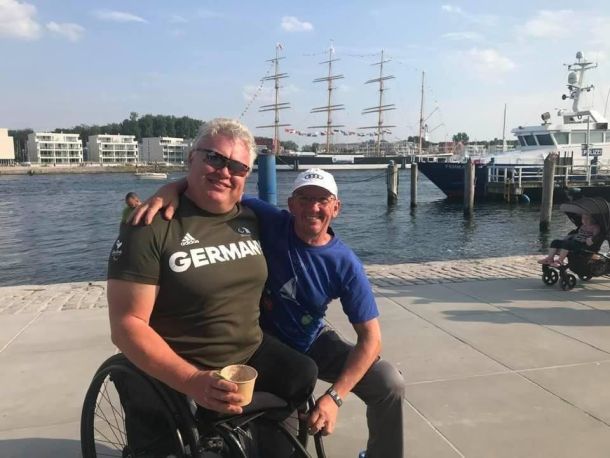 Jürgen Brietzke & Siegmund Mainka – Die Zwei
Jürgen Brietzke started sailing at the age of 10 in many boat classes, Optimist, Cadet, 420, 470, Soling, Sonar and currently SV 14. The longest time in the 470 where he became European Champion in 1982. Participant in the 1988 Olympic Games in Pusan, South Korea.
Siegmund Mainka born in 1968, has always been enthusiastic about many sports such as judo, wrestling and weightlifting. After his accident, he came to sailing via wheelchair badminton in 2006. He competed in three Olympic Games, winning gold in Beijing in 2008, silver in London in 2012 and sixth place in Rio in 2016.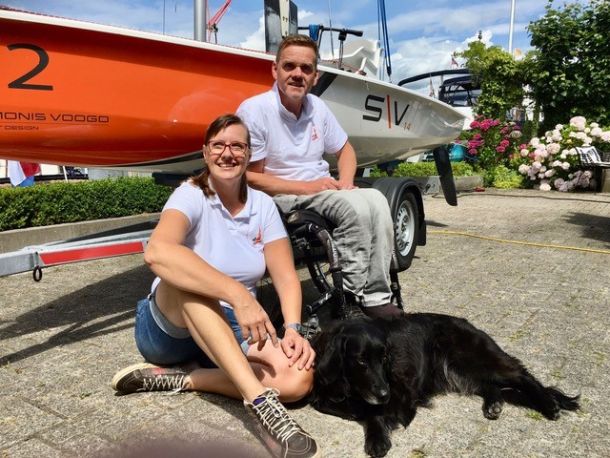 Frisian Rings
We are Ritske van der Meer and Ingrid van der Veer from the Netherlands.
Ritske van der Meer (52 years old), board member of KWV Frisia, has been sailing on the S\V 14 since 2019. Transverse rental T10 since 1993. 2021 Participation in the Inclusion World in Hamburg.
Ingrid van der Veer (54 years old) has been sailing all her life and enjoys sailing in Grou at KWV Frisia. "Until now I have always sailed alone, but sailing the S\V 14 in a duo is always more fun for me." explains Ingrid. Participation in the Helgacup 2022 in Hamburg.
Sailing the S\V 14 is challenging, exciting and fun. We are very much looking forward to participating in the World Cup Inclusion 2022 in Rostock.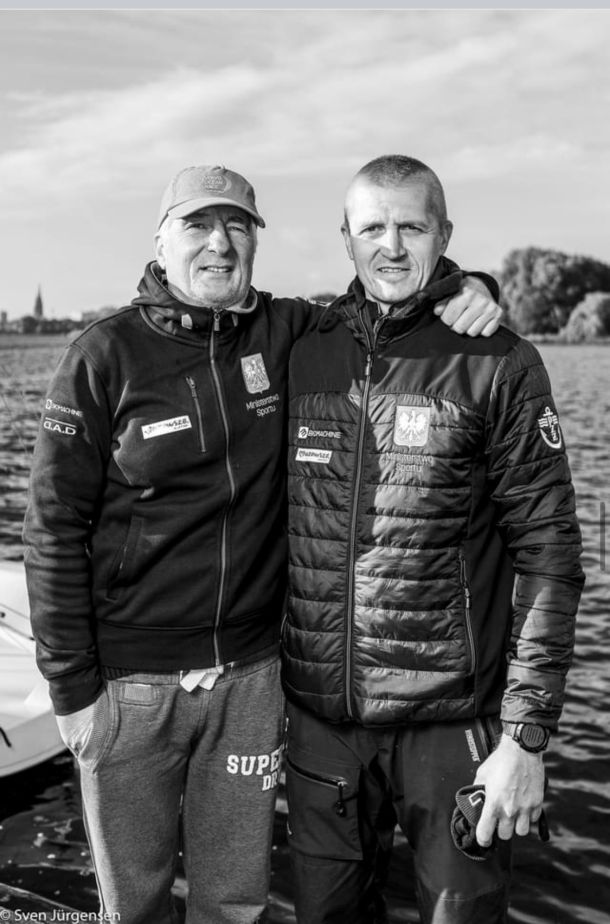 Team Cichocki & Prokopowicz
A trainer and sailor in one crew! For the first time together (as a team) they got on the boat two years ago during the 1st Integration World Championship SV14. A year ago they won a gold medal. This year they will come to defend the title, although they know that their rivals are training hard to take away the title of World Champions.
It promises to be a great sporting event and we are already looking forward to the sporting competition.
Piotr Cichock – the most experienced Polish sailor with a disability. World Champion title in the Skud 18, Hansa 303, SV 14 class.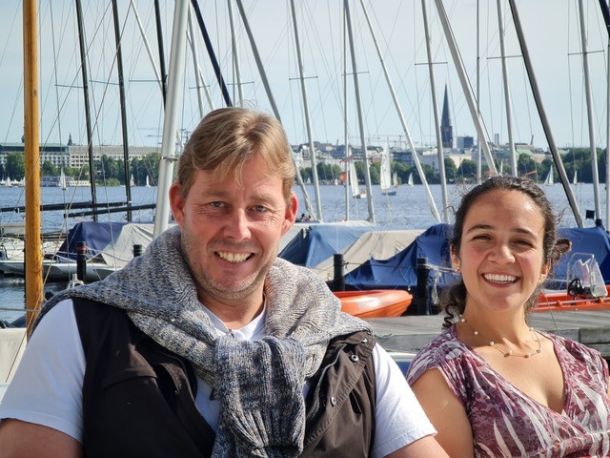 Team Luisa & Christian
Luisa is a Colombian sailor, road bike fan and mechanical engineer. She started sailing Optimist and was part of the Colombian national team later in Laser, Lightning, BOne and Snipe. Luisa crossed the Atlantic at the age of 21 in a 45feet boat as part of a crew of 4.

Christian is a German sailor. He is paralized from birth. In his childhood he sailed Opti. Now he sails S/V14 and 2.4mr.

Luisa and Christian started sailing together in the NRV and together are in charge of teaching sailing and this nice sport into the lives of people with Spina Bífida.
Luisa and Christian are representing Colombia.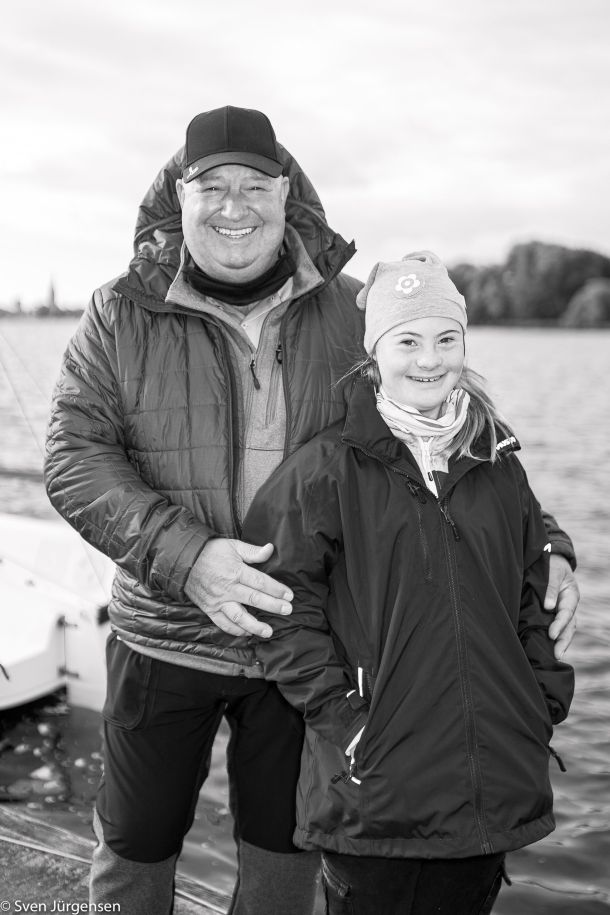 Team PUEPPI08
The Pueppi08 team consists of my daughter Noa Philippa and me, Gregor.
Noa is now 13 years old and lives with trisomy 21.
Since I have been into sailing since I was a child and have always remained true to it to this day, it was not a long way to sailing for Noa. Noa is a "water rat", as the saying goes, and enjoys sailing and sailing a lot.
So we're in! See you on the water…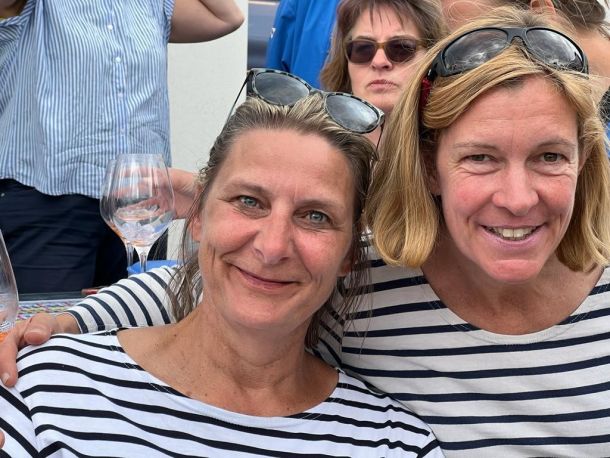 Team Fock´n Roll
Team Fock'n Roll is Katharina Menge and Susanne Krause from Hamburg.
Katharina started sailing when she was young and can now be found on fast big ships and on regatta courses with the 505. And here and there she likes to catch a wave on her surfboard.
Susanne, on the other hand, never had any contact with sailing. Her element was the air, where she passionately flew large formations on the open parachute. She learned to sail by accident 8 years ago in a 2.4 mR. In this boat class she also gained her first experiences in regattas.
Katharina and Susanne have been sailing S\V 14 together for 2 years and have taken part in the Helga Cup several times.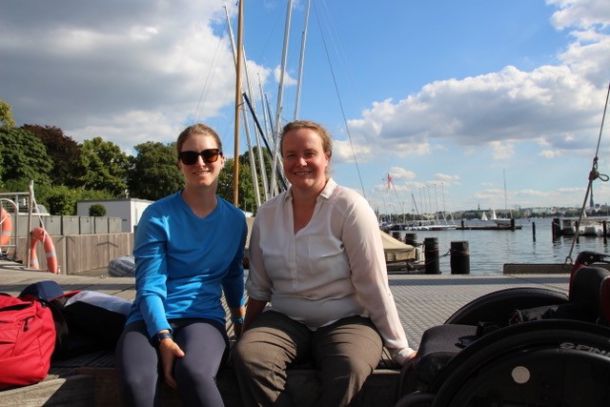 Hamburger Deerns
We are the Hamburg Deerns: Din on the foresheet and Silke at the helm. We got to know each other through the BAT Sailing Team, which is trained by Silke and in which Din's husband sails.
Din has been sailing since 2009 whenever she can find a boat she is comfortable in. Regatta sailing is a new passion for her – she used to hunt baskets (🏀).
Silke has been sailing since she was a child and has a great passion for regatta sailing. Together with her women's team, she has won the Helga Cup three times and competes in the German Sailing League for the Hamburg Sailing Club.
We look forward to the event!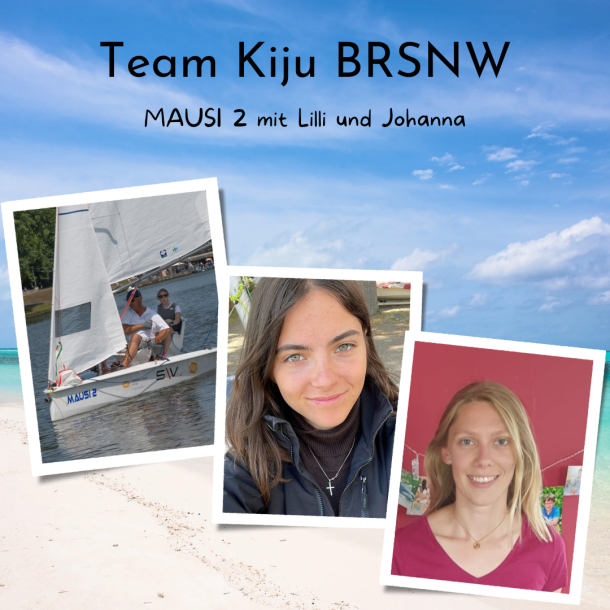 Team KiJu BRSNW
We are Johanna and Lilli with MAUSI 2.
Johanna started sailing with her parents just six weeks after she was born. Later she sailed the Optimist, occasionally the Laser and Hobie, much the larger boats together with her father and finally the S/V 14. Johanna has had a metabolic disease since birth and as a result has little muscle strength. Johanna can be motivated to participate in inclusive sports and, above all, in sailing through many types of sports and voluntary work in the children's and youth area of ​​the BRSNW. Now Johanna was looking for a sailor and so Lilli and Johanna found each other.
Lilli started sailing in the Optimist at the age of 9, but had a lot of contact with sailing before that through her parents. After her first change of school to the Flatow Oberschule, the elite school of sports, sailing at competitive level began. She then sailed a number of German championships in the Optimist and in the 420, where she also won the championship title in 2019 in the 420. Furthermore, she also took part in a world championship in the 420, which means that she is now an integral part of the youth national team.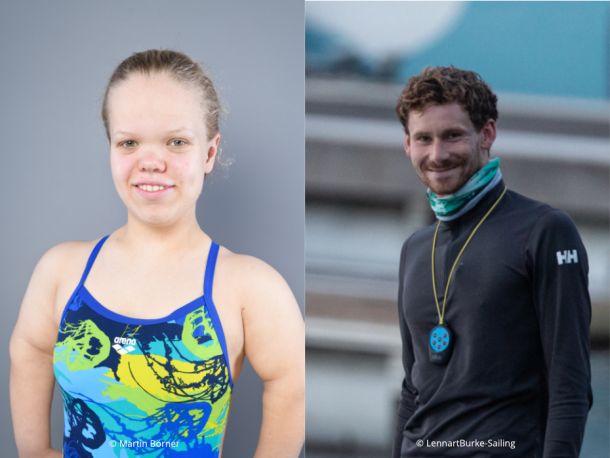 Team Think big – Think social
Katherina Rösler: Hello! My name is Katherina Rösler and I actually come from para swimming. The opportunity to take part in the Inclusive Sailing World Championships immediately aroused my interest. I love water related sports. The change of perspective will be a challenge that I'm really looking forward to.
Lennart Burke: Born and raised on the coast, I have been enthusiastic about sailing since I was 9 years old and have already successfully participated in numerous national and international regattas (including Mini Transat 2021, Melges European and World Championships). Right now I'm planning my Class40 campaign.
Participating in the IWC is a real affair of the heart for me. Encouraging others, encouraging them to surpass themselves and actively tackling new challenges fits in perfectly with my positive attitude towards life. Because we should never forget one thing: together we are strong!
Katherina and I form the "Think big – think social" team and are really looking forward to the challenge!
Team Marina Perterer / Alfred Pelinka
"We're in the same boat" – this sentence is the best way to sum up what we consider the greatest asset of this format. As a trainer, with every decision the athlete makes – from strategy to analysis to tactical implementation in real time and being directly involved can minimize the time it takes to get feedback from the trainer and gives a quality boost in the debrief.For us – due to the quality and density of the field and the exciting league format – an optimal opportunity to improve.